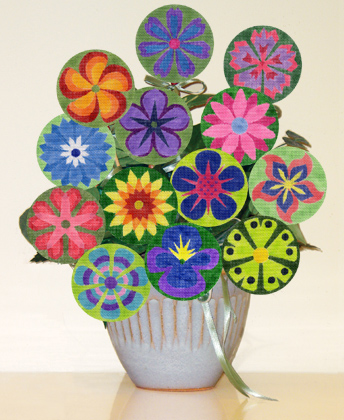 This was our Ornament of the Month Series for 2012-2013. We still have a few left as shown.............

Our exclusive painted needlepoint designs, created by Finger Step Designs, are perfect for using up your stash threads.

Since the idea is for you to "stitch your stash", threads are not provided for each design. We will provide threads for any design if so desired.

These designs are quick to stitch and can be finished as ornaments, plant pokes, coasters, boxtops... or any way that you can imagine.


Alex-Paras NeedleArts © 2008-2023 Thistle Needleworks, Inc. All rights reserved.